HOME

Since 1994, Able Translations Ltd. has been a leading force in providing customized interpreting and translation services to meet a variety of business needs. With over 3,500 qualified language professionals worldwide, Able provides interpreting and translation services in more than 100 languages and dialects.
Committed to providing clients with the highest quality interpreting and translation services, our Quality Management System became ISO certified in 1999 and is now ISO 9001:2008 certified. We have also achieved certification under the highest international standards for interpreting and translation services, including Canada's CGSB - 131.10-2008 and the European EN 15038 to ensure the utmost in process and service excellence.
Able Translations provides an array of interpreting and translation services to facilitate efficient and effective communications across languages:
No one is better equipped to help you communicate across borders and cultures.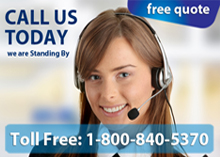 Call Us or
Click Here
to Receive Your Translation Quote at No Cost to You.
LEARN ABOUT vicki™

vicki™ is a new and revolutionary video remote interpreting service from Able Translations.

24/7 Interpreting Availability

Face-to-face Service

On demand Capability

Total Scalability

Complete Confidentiality

Device Flexibility

Portability

Click on the button and menu below to see the many benefits vicki™ can provide your business.